My Art Minimum Price: From 2000 to 15,000 USD+ Depending on the Details etc... So you can have an Idea.
About The Artwork
The mute swan is a species of swan and a member of the waterfowl family Anatidae. It is native to much of Eurosiberia, and the far north of Africa Created: 2022 Subjects: Animal
Details & Dimensions
SIZE: 169x118cm , 12 - 15 Kg)
Frame: YES Delivery Cost: Included.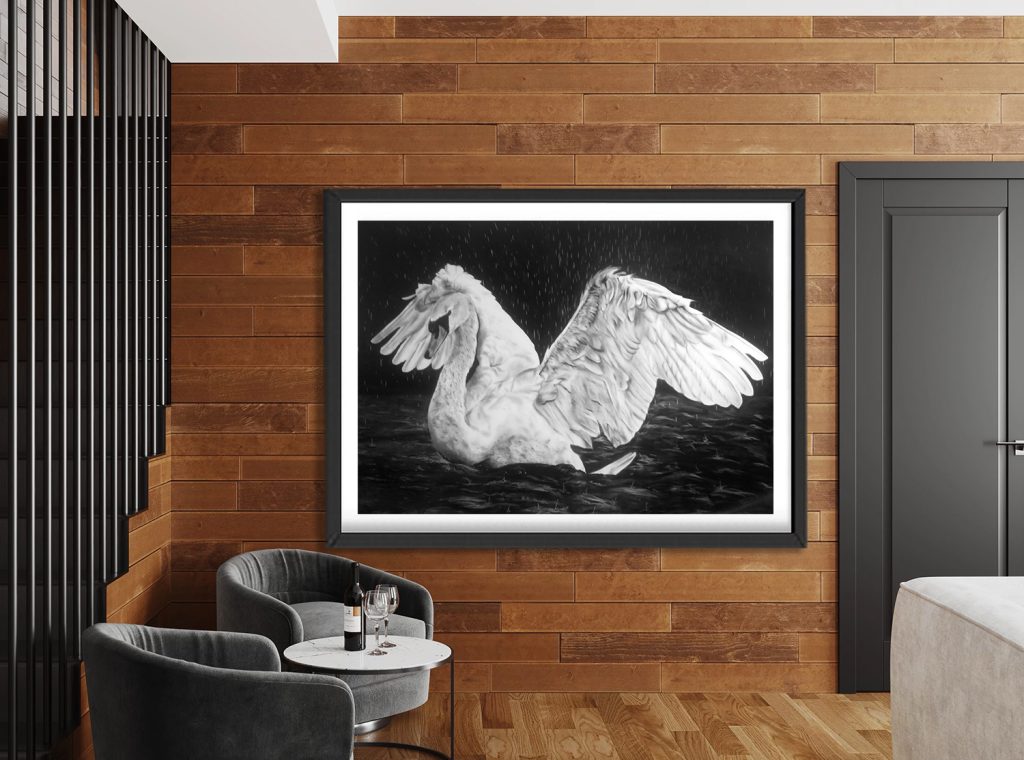 SEND YOUR OFFER