My Art Minimum Price: From 2000 to 15,000 USD+ Depending on the Details etc... So you can have an Idea.
About The Artwork
Kurt Donald Cobain was an American singer, songwriter and artist. He was the guitarist, lead vocalist and primary songwriter of the rock band Nirvana. Through his angst-fueled songwriting and anti-establishment persona, Cobain's compositions widened the thematic conventions of mainstream rock. Created: 2022 Subjects: Celebrity
Details & Dimensions
Frame: YES 128 x 92 cm (12kg)
Shipping Also Available
Delivery Cost: Included.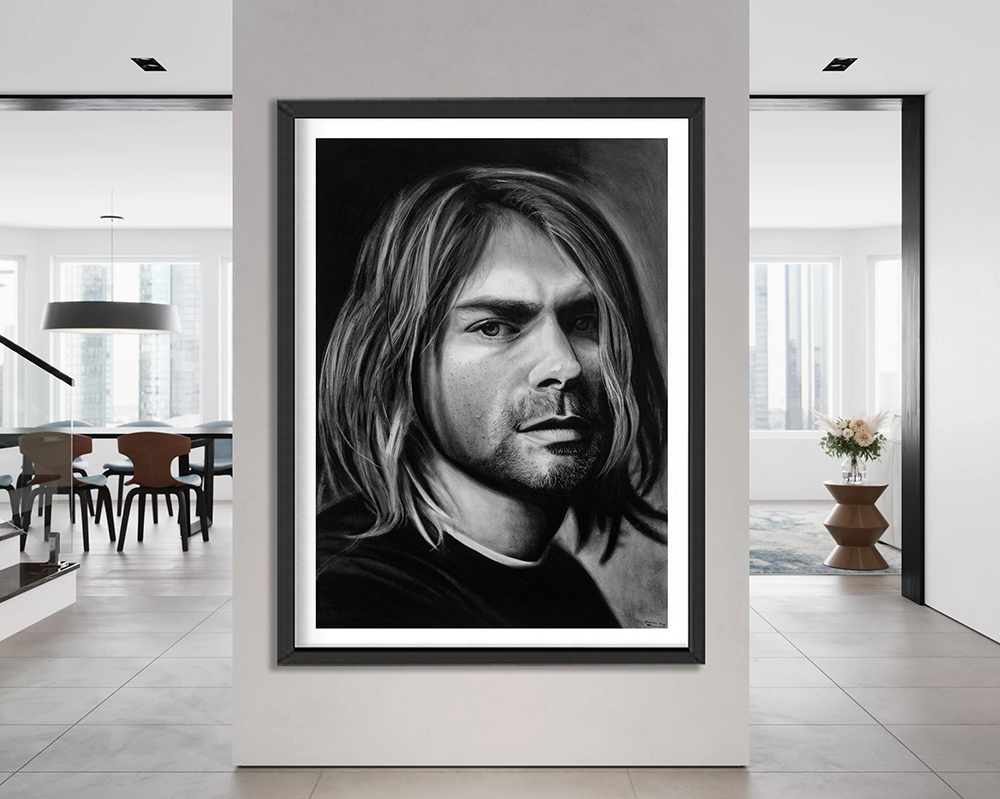 SEND YOUR OFFER